DENTAL LABS
Enhance HIPAA-Compliant Communications with Your Dentistry Customers
Nothing is more important to your dental lab revenue than your referring dentists. They will always refer to those lab professionals who provide high-quality products AND who make it easy to do business with them. Your referring dentists are required by law to follow HIPAA security laws. If you text patient information to them via a standard phone texting system, it exposes them to HIPAA breaches. HIPAA violation fines are very expensive and require public exposure — not a good way grow your referral streams.
You can quickly text protected patient information to patients, specialty dentists, dental labs, medical device companies and others. You can also include documents, photos and X-rays, and access ALL your communications history in our Awrel Cloud.
Collaborate with individuals, and utilize group messaging to eliminate the need for duplicate communications.
You can ensure compliance, because the entire system is fully HIPAA-compliant. Using the texting system that comes with your phone for patient information is a HIPAA breach. HIPAA violation fines are very expensive, and require public exposure – not a good way grow referral streams.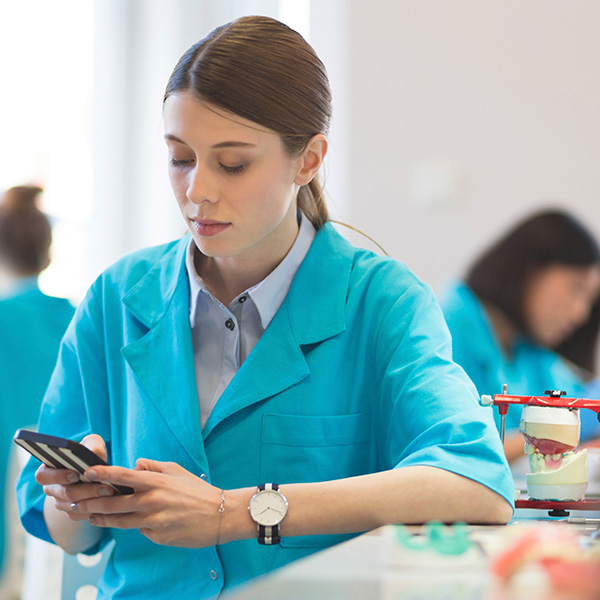 Texting with Awrel takes far less time than a phone call, and has a higher open and response rate than email. Your referring dentists will appreciate that, and it will go a long way to solidify your referral streams. We're so confident that Awrel is the solution to avoid those issues and enhance your practices that we let you try it for free.