SPECIALTY DENTISTS
Ensure Referral Streams with Awrel
Nothing is more important to your practice revenue than your referring dentists. They will always refer to specialists who offer exceptional quality of care AND who make it easy to do business.
Here's what Awrel's HIPAA-compliant texting and collaboration system can do for specialty practices:
Quickly text protected patient information to referring dentists, other specialists, dental labs, medical device companies and others — even patients! Include documents, photos and X-rays, and access ALL your communication history in our Awrel Cloud.
Collaborate with individuals, and utilize group messaging to eliminate the need for duplicate communications. 
Ensure compliance. Smartphones have built-in texting applications, but they do not ensure HIPAA compliance. Violations carry steep fines and immense risks of jeopardizing credibility.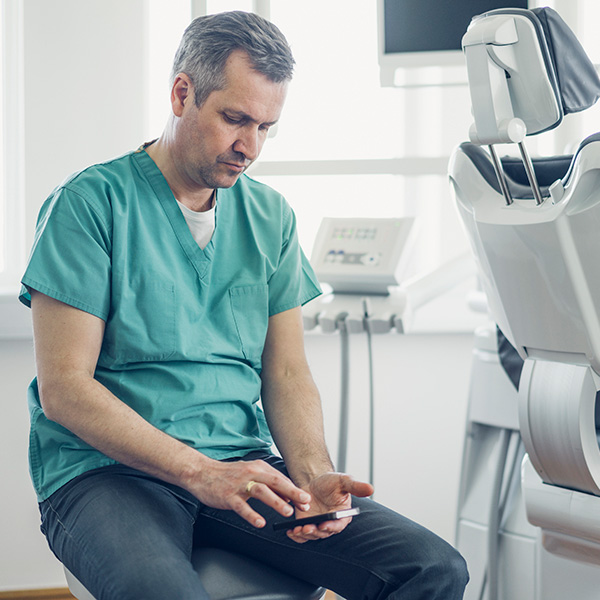 Texting with Awrel takes far less time than a phone call, eliminates the hassle of being tethered to a desktop, removes complexities of cumbersome logins, file storage, etc., and has a higher open and response rate than email. Your referring dentists will appreciate that, and it will go a long way to solidify that referral stream.